I didn't start blogging to see how many followers I could have, or how much money I could make out of it, (of course, if someone is prepared to pay me for what I do, I won't complain!). With WP however, we have the stats page, where we can check on the performance of our blogs – be it good or bad.  Then, when there are milestones, we receive a notification from WP.  Today, I received this: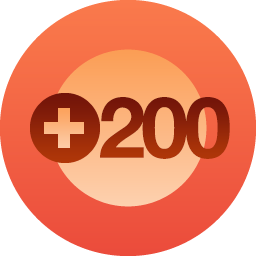 Thank you, to YOU, my 200+ followers!
I honestly wouldn't have known that I have so many followers (a drop in the ocean for some of you, I know), if it weren't for WP keeping track. For whatever reason you've decided to follow me, thank you.  I do enjoy being part of the blogging community, and hope that my humble blog is able to help others with celiac disease or gluten intolerance/sensitivity, and provide you with recipes which you would like to try out, and enjoy.
Gluten free living is lekker!